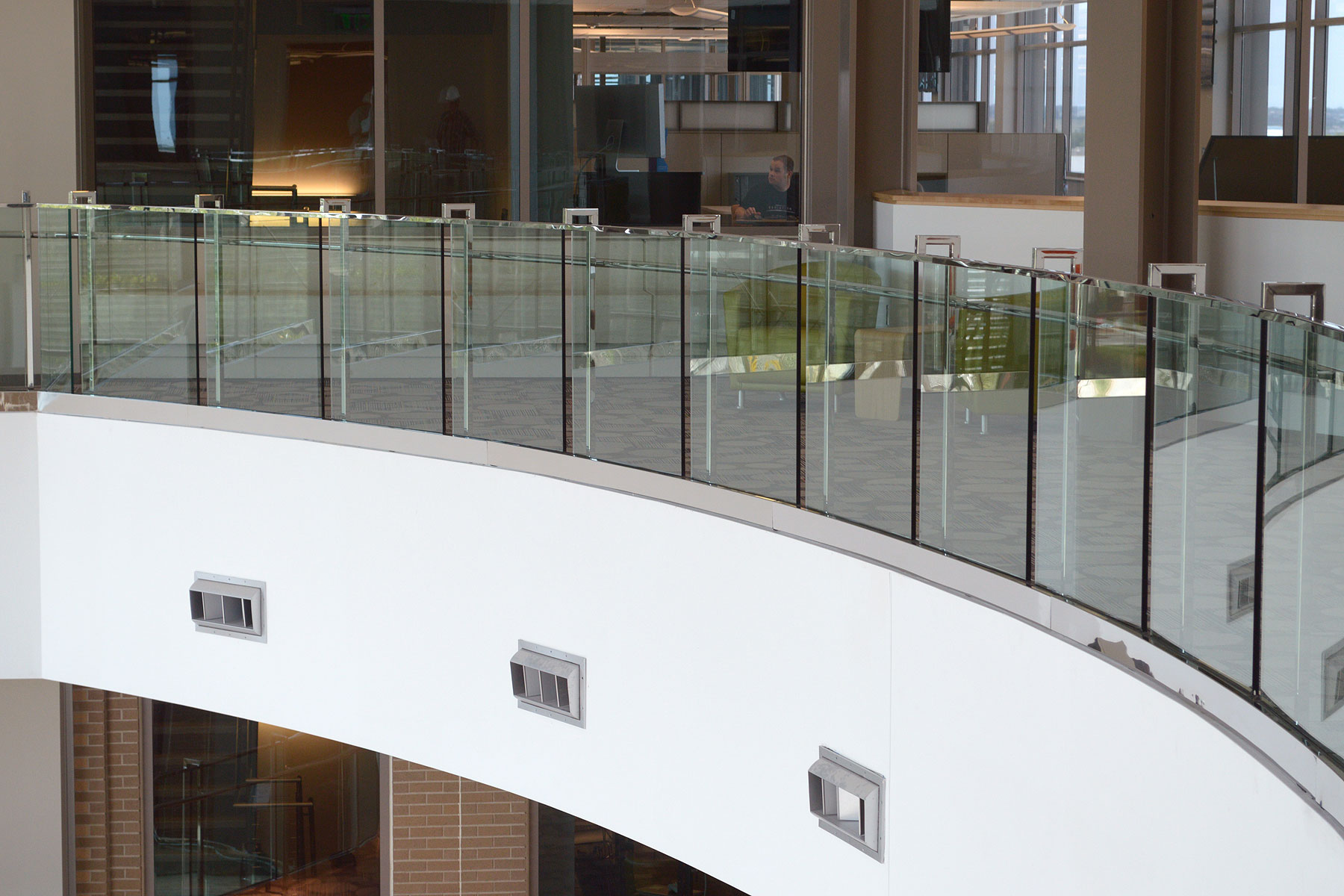 AGS & Handrails Corporation's ½" & ¾" tempered Glass Handrails have been our principal product for over 30 years. Top Glass cap rails are fabricated from 10 foot lengths of roll formed stainless steel sheet, 10 foot lengths of brake metal stainless steel cap rail channels, 20 foot lengths of round and square aluminum extrusions, and various molded wood shapes. Mounting options include an aluminum base shoe system or a post glass infill system with custom stainless steel glass clips. Required steel embedments, steel stair stringers, or other steel supports are excluded and supplied by others. We have the Product Data for Credit MR 4.1 or MR 4.2 for LEED submittals. Optional Add for structural engineered handrail calculations can be provided. Email us today for both specification Section 05720 and our Glass Rail Mounting Details.
Glass Handrails Portfolio
No Results Found
The page you requested could not be found. Try refining your search, or use the navigation above to locate the post.